Motorcycle Navigator Loaded with Rider-Friendly Features
4.3" chống chói, màn hình cảm ứng nhạy ngay cả khi mang găng, bản đồ cập nhật liên tục và suốt đời.
Resistant to fuel spills, UV rays and water-rated to IPX7
Service History Log for bike maintenance
Hands-free phone control and spoken directions via Bluetooth® helmet (sold separately)
Curvy Roads routing guides to winding rides

Designed By Bikers For Bikers
zūmo 390LM has a wide 4.3" touchscreen that is easy to read, even in sunlight. Its glove-friendly intuitive interface makes entering information as easy as shifting gears. With a rugged body that is resistant to fuel sprays and UV rays in addition to being water-rated to IPX7, zūmo 390LM is built for life on the road.
The Power of Bluetooth
zūmo 390LM features Bluetooth wireless technology. Simply connect your zūmo with your mobile phone and a Bluetooth-enabled headset or helmet (sold separately) to make and receive calls. With it, you're free to talk on your phone without having to remove your gloves or helmet. You can also call points of interest through the zūmo Bluetooth interface, perfect for a last-minute change of plans or a quick pit stop for food and fuel.
zūmo 390LM can transmit voice prompts to your compatible headset or helmet (sold separately). Hearing street names and navigation commands lets you keep your focus on the road.

Curvy Roads
Ride your favorite twisty. Let zūmo 390LM navigate to winding rides.
Service History Log
Tire mileage, tire changes, tire pressure, chain cleanings, oil changes, new spark plugs: let zūmo 390LM keep track of it all. Use the included Service History Log to record date, mileage and performed maintenance.
Lifetime Map Updates
zūmo 390LM includes free map updates for the useful life¹ of your device, so routes reflect the most up-to-date points of interest and maps available.
Navigation Tools
Lane assist with junction view displays junctions and interchanges on your route. A brightly colored arrow indicates the proper lane position needed for your next turn or exit.
zūmo 390LM has TracBac® so you can navigate right back to where you started, along the same route. Exit Services lists gas stations and restaurants for upcoming exits. The Skip feature allows you to skip your next waypoint with ease.
Nice Extras
zūmo 390LM has a built-in trip computer with compass display. It comes standard with a digital fuel gauge so you can estimate how many miles you can ride before a fuel stop. There's a speed limit indicator so you know when to throttle down.In addition to a motorcycle mount², zūmo 390LM includes an automotive mount and power cable for travel in a car.
Plan and Share Rides
Plan your next trip with BaseCamp™. You can create routes along specific roads and search for, and save, points of interest, including local attractions, restaurants and fuel stops. Then, upload your pre-planned trip to zūmo and follow along for a stress-free ride.
Garmin Adventures, powered by BaseCamp, is a free, interactive way to record and share your rides. With BaseCamp, you can combine track logs, waypoints, geotagged photos, YouTube® videos and more into an adventure that you share online. Garmin Adventures also allows you to rate your trips, read reviews and download routes shared by other riders.
Easily Monitor Tire Pressure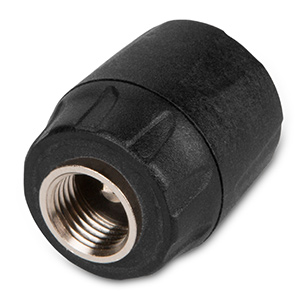 zūmo 390LM is compatible with our integrated Tire Pressure Monitor Sensor (sold separately). Add a TPMS sensor for each tire and easily monitor the pressure using your zūmo display. The system works with up to 4 tires in any configuration (not intended for automotive use). One TPMS sensor is required for each tire (sold separately; metal valve stems only).
VIRB® Compatible
zūmo 390LM is compatible with our VIRB HD action camera (sold separately). Control VIRB using your zūmo display and you can easily record and relive every ride.
Đặc tính chức năng (Features):
Màn hình Touchscreen rộng 4.3 inch chống chói, có thể quan sát ở mọi góc độ
Bản đồ Việt Nam chi tiết 63 tỉnh thành, với thông tin số nhà và điểm POIs phong phú đa dạng
Bản đồ thành phố khu vực Bắc Mỹ (Mỹ, Canada, Mexico, Cộng Hòa Dominican, Guatemala, Costa Rica, Cuba,....)
Dẫn đường bằng giọng nói
Hỗ trợ làn đường (Lane assit) cho xe mô tô với hình ảnh hiển thị trực quan sinh động
Hỗ trợ hiển thị các ngã rẻ chính (PhotoReal Juntion View).
Dẫn đường thông qua ảnh định vị (Photo Navigation)
Với công nghệ nüRoute cho phép lưu lại lịch sử, cải tiến và hướng dẫn lộ trình mà bạn thường xuyên đi qua theo thói quen của mình.
Hộp sản phẩm bao gồm:
RAM Mounting KIT (Part Number: 010-10962-00) gồm thanh U bắt vào ghi đông xe, cùm có khoá nhanh, plate chữ nhật gắn cradle (là nơi lắp máy GPS vào)

Dây điện (dẫn từ nguồn) lên đầu domino, gắn vào cradle.
Cradle giữ máy GPS.


Cáp USB dùng để kết nối thiết bị với máy tính PC

Bản đồ

Việt Nam chi tiết 63 tỉnh thành, GPSclub.vn cập nhật miễn phí.

Tặng thẻ nhớ chứa Bản đồ BIKER Đông Nam Á.

Cài sẵn bản đồ Thành phố khu vực Bắc Mỹ.
Hướng dẫn sử dụng
Hàng chính hãng Garmin - USA, SX tại Đài Loan.

Bảo hành 06 tháng.
Chi tiết hộp sản phẩm và bảo hành
Hộp sản phẩm
zūmo 390LM; Preloaded City Navigator® NT North America (U.S., Canada, Mexico, Puerto Rico, U.S. Virgin Islands, Cayman Islands and Bahamas); Map Việt Nam và Đông Nam Á; Motorcycle mount with power cable and mounting hardware; Automotive suction cup mount; Automotive power cable; USB cable; Quick start manual
Thời gian bảo hành
6 tháng, và hổ trợ gửi bảo hành tại Garmin US hoặc Garmn Taiwan sau đó.
Đặc điểm vật lý
Cân nặng
9.5 ounces (270 g)
Kích thước màn hình
3.7"W x 2.2"H (9.4 x 5.6 cm); 4.3" diag (10.9 cm)
Kích thước máy
5.12"W x 3.7"H x 1.18"D (13.0 x 9.4 x 3.0 cm)
Garmin Zumo 390LM
Mã sản phẩm: ZUMO_390
Tình trạng: Còn hàng
Related Products
Tag: Garmin Zumo 390, Garmin, Bản đồ Việt Nam